Sourcing-related reading, selected by the Global Sources content team. 
---
If mobile devices can charge wirelessly, why can't cars that also run on lithium batteries? Trials are already underway, with one in the UK starting with 10 wireless pads in a parking space and eventually to be replicated in the towns of Buckinghamshire. There is a similar installation for buses in Milton Keynes and another in Nottingham for taxis. For homes, a US company targets to introduce its third-generation inductive EV charger in 2022. These are all from charger manufacturers, but not far behind are BMW and Genesis on the vehicle side. And there's EV wireless charging tech company WiTricity, which acquired Qualcomm's Halo inductive charging technology. Will all this lead to a future where chargers are embedded into roads, enabling charging while driving?
West Midlands Gigafactory, a public-private joint venture between Coventry City Council and Coventry Airport Ltd, announced yesterday more details of the planned battery production facility in the historical heartland of British automotive manufacturers such as Aston Martin and Jaguar, as the consortium continues to explore investment opportunities with battery manufacturers from around the globe.
The new Gigafactory, it was announced, "will command over half a million square metres of space – equivalent to 74 full-size football pitches, and be one of the largest single industry facilities of any kind in the UK." At full capacity it is expected to be capable of delivering up to 60GWh of production per year.
It will be powered by a planned major boost to the local energy network, giving the Gigafactory access to a 100% renewable electricity supply, from a combination of solar power and grid-supplied renewables. The West Midlands Gigafactory will be able to recycle used batteries as well as build new ones.
---
The Muse S (Gen 2) is a sleep tracker and meditation aid containing a row of sensors that sit against your forehead, where they detect brain activity. This data is transmitted to the Muse smartphone app via Bluetooth, where it's used to guide you through various meditation sessions during the day (with real-time feedback based on movements or your mind wandering), and to ease you off to sleep at night.
---
Wearable air purifiers can be strapped to one's neck or used as a mask. They help trap or destroy pollutants, chemicals, volatile organic compounds (VOCs), smoke, and even viruses by drawing these molecules into their filters. They may create an electrical charge to attract and trap particles. Air purifiers will often use a fan or circulation device to pull particles in so that they can contain them. These devices have been on trend since the pandemic.
---
Two leading brands continue to raise the bar for sustainability in the beauty industry with new packaging innovations and a 'nature-positive' biodiversity strategy.
Aveda – a market leader in vegan, cruelty-free, plant-based and sustainable hair care – launches industry-first paper-based, locally recyclable sample sachets in partnership with leading packaging provider, Xela Pack. An early adopter of 100 percent post-consumer recycled PET in its packaging, Aveda has led the charge in luxury sustainable packaging design and innovation and is also piloting reusable shippers.
Meanwhile, L'Occitane Group – a market leader in natural luxury cosmetics and skin care – announces its 'nature-positive' biodiversity strategy that reinforces the brand's existing long-term commitment. The program covers the five key areas of biodiversity loss: land-/sea-use change, resource exploitation, pollution, invasive alien species and climate change.
---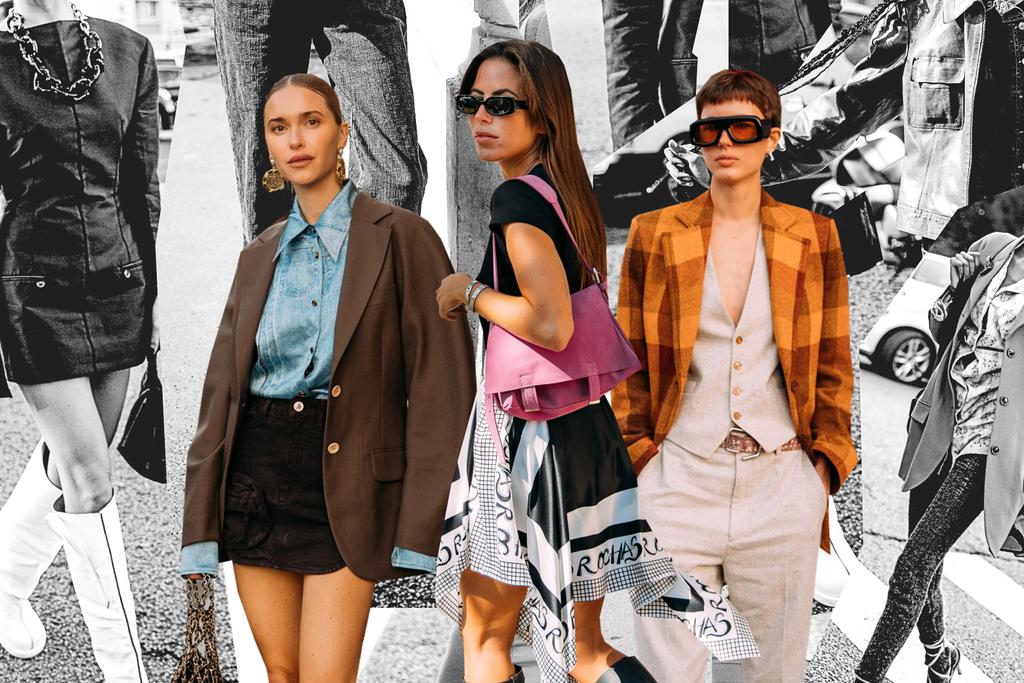 Vogue Australia editors talk about "the trends they're leaving firmly behind in 2022, and what they're wearing instead."
That's all for this edition of the Friday links – have a great weekend. 
Source the latest products from verified suppliers via Global Sources online, and subscribe to our magazines for more in-depth insights and product discovery.