Sourcing-related reading, selected by the Global Sources content team. 
And it's free! Eligible PCs can upgrade to Windows 11 from October 5, Microsoft announced on August 31. The refresh will bring a new look with rounded corners and app icons, new sounds and more user-friendly features. Support for the hugely popular Windows 10, which was released in 2015, will remain until 2025.
---
Thinking of discarding old stuff and things that are just collecting dust? Think outside the trash. Reduce. Reuse. Recycle.
In this article, find out how the 3R initiatives have inspired innovative artisans and upcycling enthusiasts from around the world to repurpose a wide variety of potential discards into interesting lamp fixtures – and reduce waste in turn.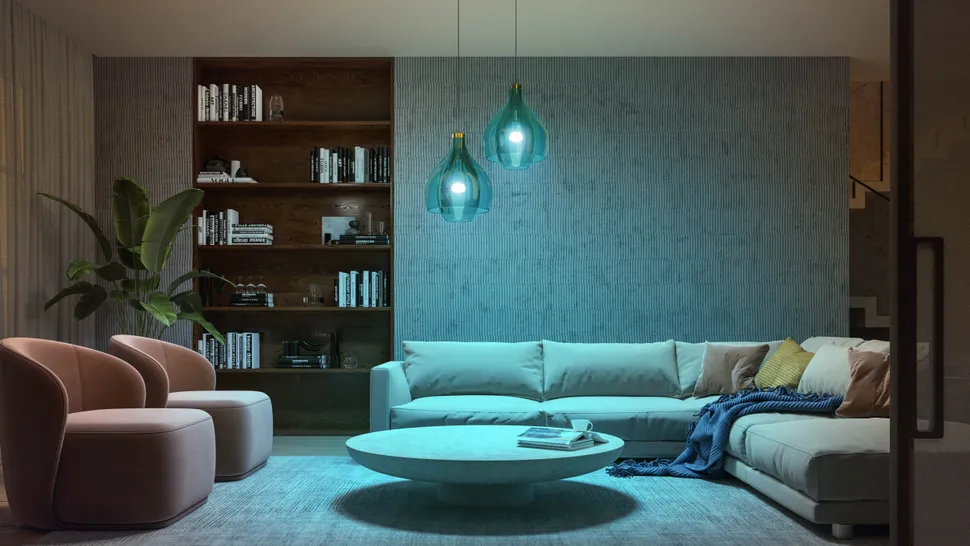 Image: Philips
Philips has partnered with Spotify in order to enable the Philips Hue smart lighting systems to automatically flash, dim, brighten, and change color to suit the beat and tempo of a song played on Spotify. According to Philips, an algorithm analyses the metadata of each song in real-time to create a lighting script that suits the track, including the genre and mood created by the music. This new integration takes lighting and music syncing to the next level. The ball is on the court for other smart bulb manufacturers as to how they will react to this game-changing feature.
---
COVID had a
huge effect on the auto industry
, and now manufacturers are removing features like auto stop/start because they don't have the computer chips to operate car systems. Dealerships are also running low on inventory, with cars spending record low times on the lots.
---
The ECG sensor will help check the heart's electrical activity and check for signs of atrial fibrillation. The EDA, or Electrodermal Activity sensor is designed to measure the perspiration of hands, which can be a marker for stress.
---
Higher demand for electric vehicles (EVs) is
likely to cause shortages
in the lithium needed for batteries, leading to higher EV costs and supply-chain interruptions.
That's all for this edition of the Friday links – have a great weekend. 
---
Source the latest products from verified suppliers via Global Sources online, and subscribe to our magazines for more in-depth insights and product discovery.