Published on Wednesday, 16 September 2015 12:16
Apart from an extensive collection of products, Global Sources Fashion will put the spotlight on Asia's best emerging designers, and the latest technological advancements and trends in the fashion industry.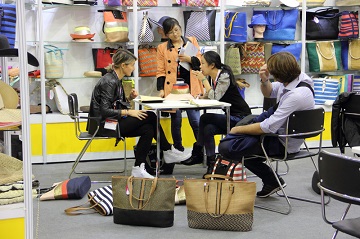 Global Sources Fashion will unveil a collection of more than 10,000 bags.
Volume buyers looking to update their selections will be treated to a tasteful assortment of products in this year's fall edition of Global Sources Fashion. Set to kick off on October 27 at the AsiaWorld Expo in Hong Kong, the four-day event offers one-stop sourcing for accessories, fabrics and apparel.
The biannual show boasts a comprehensive selection, including 10,000 different styles of bags and 20,000 scarves. This year's show will also unveil sustainable apparel, and new materials for clothing, bags and luggage.
The sourcing event will also see the debut of the Young Designers Corner, showcasing designs from some of Asia's most exciting emerging talents, and the Fashion Technology Corner, featuring the latest technology and trends in futuristic fashion, including 3D printing.